On Premise Washers & Dryers
ON-PREMISE WASHERS & DRYERS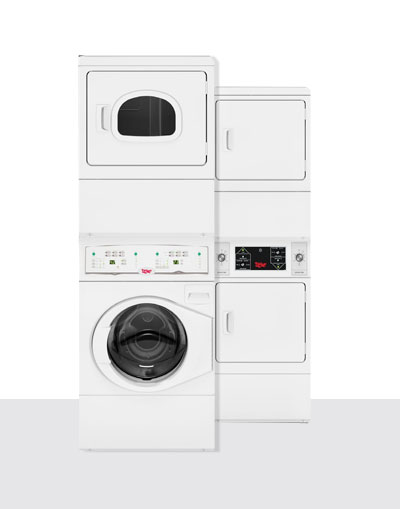 Unimac Small Chassis Washers & Dryers
Front load washer – The UniMac front load washer is energy and water efficient to help reduce operating costs, while fast cycle times and high G-Force extraction ensure maximum throughput.

Top load washer – Every on-premises laundry facility needs durable equipment that can get laundry done on time and on budget.

Commercial dryer – UniMac light commercial on-premises laundry dryers offer extra large drying capacity in a compact size.

Stack system – The utility connections are identical to those used in residential style equipment, and there's no extra work required.