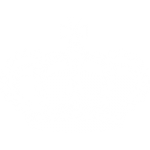 On-Premise Laundry Equipment
Our carefully developed on-premise laundry equipment is engineered for unmatched performance, efficiency and productivity.

Vended Laundry Equipment
Coronet Equipment offers fully administered vending laundry solutions for your campgrounds, multi-unit housing, laundromat, as well as schools, universities, and college campuses.
Coronet Equipment, Alberta's leading commercial and industrial laundry equipment distributor.
With more than 25 years of experience, skill, and knowledge invested in Alberta, Coronet offers an unparalleled combination of laundry equipment, parts and installation, and superior customer service for any industry need – big or small.
You can expect the best from Coronet.
We represent only the most trusted and quality-driven manufacturers in the world. Our distinctive, value-oriented, laundry cleaning systems and machines come from leading manufacturers like Continental Girbau, Huebsch, UniMac, and ArtiClean. We supply the best on-premise, vended, sports laundry, industrial, sanitization & sterilization, and commercial linen machine solutions – and the services to back them up!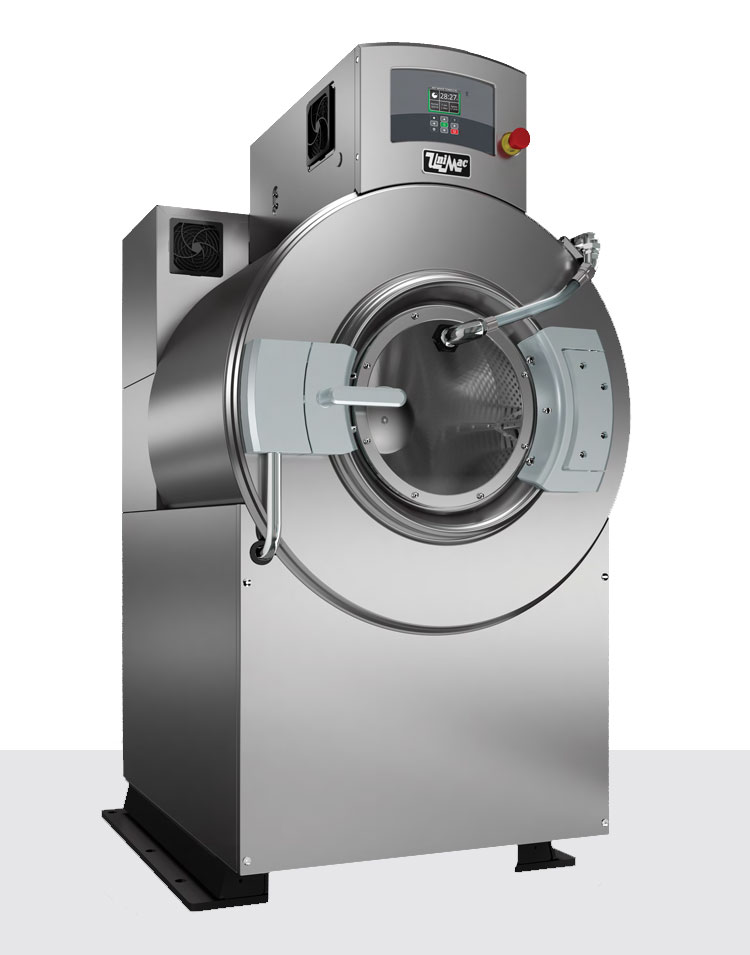 UW45 & UW65 Pocket Hardmount Washer-Extractors
UniMac's total-solution approach is the answer to identifying inefficiencies and process breakdowns in order to improve operations. It gathers and automatically records machine performance and maintenance data.
INCREASED:
DECREASED: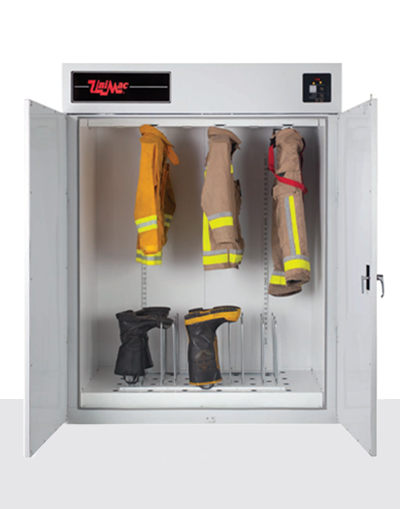 Fireman's PPE
Drying Cabinet
The Fireman's Personal Protective Equipment (PPE) Drying Cabinet can provide fire stations with the means to effectively, efficiently and safely dry protective gear – at the lowest cost of ownership in the industry.
Doors open at complete 180° angle

Space for up to 15 boots/gloves

Unique rack design for maximum water removal

Electrostatically-applied paint for superior bonding and corrosion resistance

Contributes to compliance with NFPA 1851 guidelines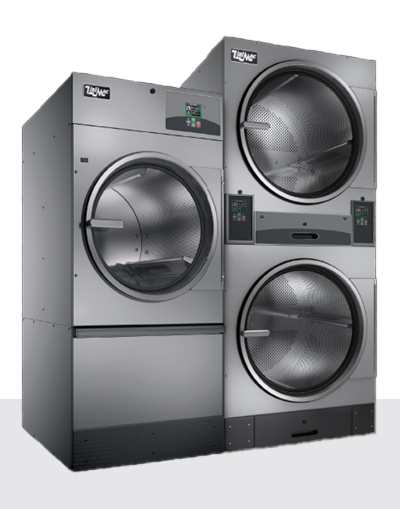 UT & UTT Series 25-75 LB Premium Tumble Dryers
UniMac® Premium tumble dryers deliver exceptional performance alongside legendary durability and offers complete control of operation. Reduced dry times match wash times which enables running laundry at maximum efficiency.
Multiple-burner heat system provides quick, stable temperature control

Electrostatically applied paint, available in white or gray

Self-cleaning lint filter

Galvanized, precoated steel cylinder

Embossed-steel front and side panels

Reversing cylinder option

Steel cap over top of dryer

Extended tumble helps prevent wrinkling

Long-lasting, 7/8″ heavy-duty, rubber door gasket

The UW75 Fast Dry model's boosted energy and airflow deliver 20 percent faster drying
From sales to installation, we're listening to you!
Our sales and service department are ready to assist you with your new, custom-tailored Coronet Equipment laundry solution.
We listen to your specific market/industry needs and match your organization with your perfect laundry equipment system. Coronet also provides laundry planning and design specialists to create the most efficient use of space for your laundry specifications. Because we have in-depth knowledge about the the installation requirements of our equipment, we can design a plan that makes the most sense for your site.
Whether you choose to handle the installation with your team according to our detailed installation guides, or if you take advantage of the expert knowledge of our team, you're getting the best.
Our installers are factory-trained, which means we can provide you with a full-service installation.  Our technicians understand the product's requirements and specifications inside and out. Their experience and in-depth product knowledge ensures your new equipment is fully and properly installed the first time.

When you choose Coronet, you're choosing quality service, done right.
The Coronet after-sales commitment is second to none.
Expect the Coronet customer service to give you what you deserve when things don't go as planned, and finally eliminate equipment anxiety. Committed to excellence, Coronet offers unrivalled technical service and a fully stocked parts department.
Whether your machine is fresh off the factory floor or 30 years old, our Alberta and Saskatchewan-based service and support teams are ready when you need us!
In addition to our above-and-beyond servicing, Coronet Equipment customers can also expect:
A full-service installation option.
A labour warranty.
Training for your team on the operation of your new equipment.